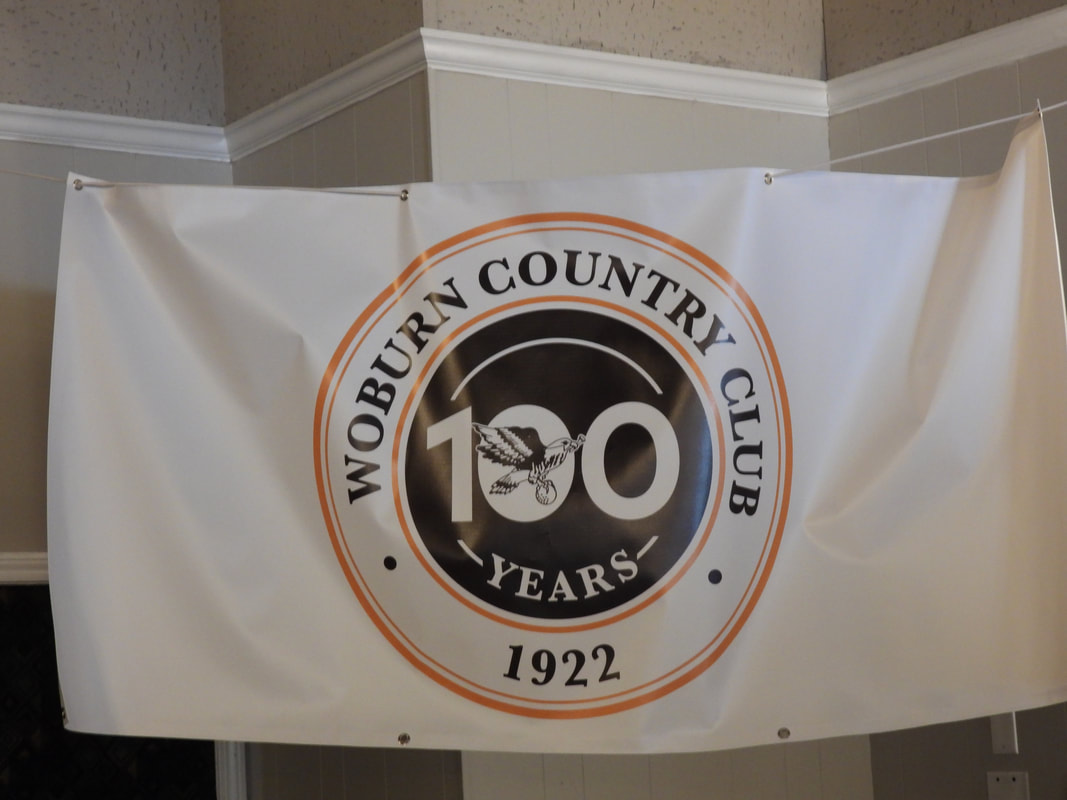 ​Welcome to woburn country cluB
The Woburn Country Club, established in 1922, is a nine hole municipal public golf course in Woburn, MA located west of Horn Pond just off Route 3 in Woburn's west side. See our History Page. It is owned and operated by T
he Woburn Golf and Ski Authority.
Our facilities offer a golf shop, a pub called Green's Grill & Pub, and a Fine Dining Function Facility called
the Fairways
, which can be rented for weddings and other functions.
2023 Green & Cart Fee Rates: (Updated as of 1-4-23)
Weekdays (Mon-Thurs)
Resident Non-Resident
9-Hole $24.00 $26.00
18-Hole $36.00 $38.00
9-Hole Junior $15.00 $16.00
Up to 2:30pm on Weekdays (Mon-Thurs):
9-Hole Senior $18.00 $20.00
18-Hole Senior $27.00 $30.00
Weekends (Fri-Sun):
Residents Non-Resident
9-Hole $26.00 $28.00
18-Hole $41.00 $43.00
Cart Fees:
9-Holes $12.00 Per Person
18-Holes $20.00 Per Person

Pull Carts :
9-Holes $5.00
18-Holes $7.00
Please call the Golf Shop to schedule a Tee Time @
(781) 933-9880
​
2022 Course Closing !!
The Golf Course will be Opening on Monday, April 3rd! Look forward to seeing everyone real soon!!
New Season Passes Available for 2023 Season
Please click on the following link and print out the application and return to
the Club! Would make a great Holiday Gift!
Application deadline
is Friday, March 31, 2023.
General Description and Distances
For Men
* Course Length is 5,973 yards* PAR is 68
* Rating is 68.9
* Slope is 121
For Women
* Course Length is 5,130 yards
* PAR is 70
* Rating is 68
* Slope is 117
See Local and Course Rules under Course Layout
Useful Links
*
MA Golf Association
*
New England PGA
*
Ladies' Professional Golf Association
*
Professional Golf Association
*
United States Golf Association
*
Francis Ouimet Scholarship Fund
*
USGA Handicapping
*
The Fairways Functions Facility
*
City of Woburn Website
http://www.wcc19thhole.com/links.html